About Global Communication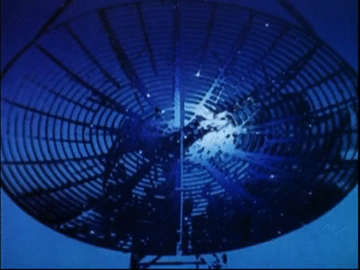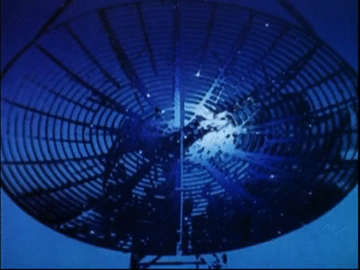 language shapes the world. language provides the co-ordinates by which the continuum of experience can be diessected and remoulded . language is the precursor to, and the benefactor of, meaning. so the totality of meaning is necessarily dependent on the sum total of our utterances and sentences.

thus, language is universal and communication global and merely the point of departure for the music of tom middleton and mark pritchard.

five years of studio co-operation has augmented a critically acclaimed body of work, spanning a whole range of genres and representing a host of production styles. their adaptability and resourcefulness has kept listeners anticipating the image and content of each successive release, and served as a media disguise by which they can avoid the clumsy attempts to define them. not the attitude of your average music stars. but mark and tom are anything but average.

a chance meeting at a taunton night club in 1991 found mark and tom discovering a shared passion for the capricious output of ny's strictly rhythm imprint, the first wave chicago house, and the man-machine soul of detroit techno. both having dabbled in production previously (tom being one half of the aphex twin and mark toying with the early hardcore sound), they began tentatively forging a hybrid sound. the results were released on their own evolution imprint, homage to music hero carl craig.

even at this stage of infancy, mark and tom were incorporating stylistic discrepancies into the music and confounding reviewers with a barrage of deep house, industrial breakbeat and spurts of japanese electronic genius tomita. at the very time when dance music genre was being welded with increasing specificity, mark and tom were gleefully collapsing the entire notion.

and form this point, things got more complex. mark's original reload moniker was appended with tom's own signifier e621 (also to be found on the back of most crisp packets). within a year the pseudonyms link and global communication had also appeared on evolution, the music taking an unmistakable shift towards melodic, emotive techno. all this commotion coming from a studio in the unlikely, but paradoxically productive setting of crewkerne , somerset.

in the wake of critical success, mark and tom continued their exercise in sonic pluralism. their combined set of influences (ranging from sonic youth to classical music) and musical ambition left them with an overwhelming desire to transcend the self anaihilating genre framework of the time. fortunately their talent was equal to their dream. mark began recoil records as a forum for drum and bass experimentation. the first release "atmosphere" caused a stir with all the major dj's.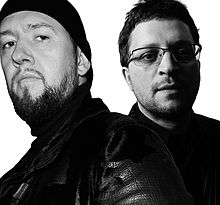 meanwhile tom developed cheeky tunes, the antithesis of and proverbial two fingers towards the serious, self conscious house and techno scenes. reload's "a collection of short stories" album was released in 1993, a continuation and development of sounds and styles previously explored. already interested in expanding the potential of multi-media, the album was accompanied by a booklet of stories designed to be read with the music. the tunes themselves were influenced by everything from herbie hancock to grooverider.

mark and tom's multiplicity of concepts reached their apex with the release of global communication's "76:14", an album so conscious of the binary opposition inherent in language, the track titles were comprised simply of running times - a numerical code to subvert definition and typographically enforce their common plea "don't label us !" despite the clear evidence that gc were ahead of the critical language game, reviewers reached for the easy but eminent misleading term ambient. but this didn't stop people recognising the musical quality - "76:14" was charted world-wide and was bestowed with the honour of being voted the 11th best dance music album ever made in a 1995 mixmag poll.

continuing true to form, further house projects, a compilation for lead techo players warp, and a release on ltj bukem's good looking imprint all followed from the crewkerne studio. mark and tom's prototype electro-funk outlet, the jedi knights precursored the retro-electro boom - their seminal album "new school science" collating everything from george clinton to monty python. the album also became the very successful flagship release on their new look label, thoughtfully and coherently titled universal language.

this imprint has and continues to carry the experimental output of wishmountain, jak and stepper and the horne - three like minded individuals who share in mark and tom's desire to play with sound and resist dance culture's thirst for labelling.

it is in this multiplex of possibility that mark and tom feel their musical enterprise can be healthily sustained - resisting fashion, exploring emotions and sharing ideas; celebrating both the cerebal and organic. the theme of communication is a pivotal one; the message carried from artist to audience across all known frequencies and languages.

mark and tom are not simply global communication, mark and tom is global communication. and it's high time to be listening.

this link will take you straight to the global communication homepage.

12.12.1997 // 09.09.2015